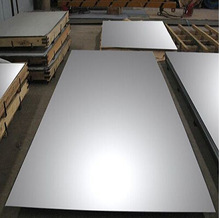 EN 10025-4 steel grade is for thermo mechanical rolled weldable fine grain structural steel in S275M, S275ML, S355M, S355ML, S420M, S420ML, S460M and S460ML steel plate.
S460M and S460ML steel plate.
Supply steel Size:
Thickness: 8mm to 300mm
Width: 1500mm to 4200mm
Length: 4000mm to 18000mm
Steel Services: Cutting, Painting, Ball blast, Pretreatment , and The third party inspection in DNV, BV, LR, GL, ABS, CCS , CE Mark, TUV, ISO, and others in super thick ship steel plate
Heat Treatment: Hot Rolled, CR, Normalized, Quenched, Tempering, TMCP, Electroslag Remelting Technical, HIC test.
Steel Marking: Manufacturer name or brand, Material specification, Heat number Dimension
Additional Documents: MTC (EN10204,3.1 or 3.2), CERTIFICATE OF ORIGIN
Delivery Time: 30-40 days
Payment Item: 30%T/T, L/C and T/T
Trading Item: FOB CIF CFR
Shanghai Katalor Industry Co., Ltd Is specialized in the production of steel plate, steel pipe, steel bar, it is located in Shanghai, with advanced technology and services, if you need EN10025-4 steel, please give us a message.
If you had any question at our plate or service. Please contact our after service department to get faster reply.