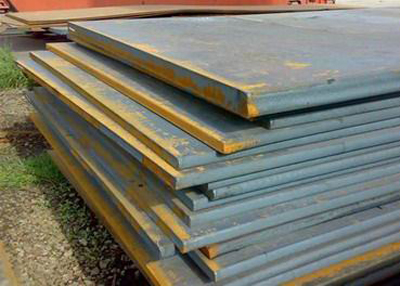 S20C is under the standard JIS G4051. The strength for S20C is higher than 15# steel, rarely quenching, no tempering brittleness. S20C has high cold plastic deformation, S20C is generally used for bending, rolling, flanging and hammer processing. Arc welding and resistance welding welding performance is good, thickness is small when welding. S20C is prone to crack for strict shape or complex shape parts. The machinability for JIS G4051 S20C under the cold drawn or normalizing state is better than under the annealed condition.
JIS G4051 S20C application:
S20C is used for all kinds of machine parts,which don't suffer much stress and high toughness. In the general machinery, automobile and agricultural machiner, S20S is used to produce carburizing and carbonitriding parts, which require high surface hardness and not big core.
For JIS G4051 S20C, Shanghai Katalor enterprises Co., Ltd can supply S20C steel plate, S20C steel bar, S20C steel pipe and so on. S20C streel is in a very low price, because it is very common in the market. Every month, we stock about 860 tons for many kinds of specification. So if you have any request for S20C, just do not hesitate to contact us. We will give you the fastest delivery at costive price.
JIS G4051 S20C chemical composition by %,maximum
| | | | | | |
| --- | --- | --- | --- | --- | --- |
| Grade | C | Si | Mn | P | S |
| JIS G4051 S20C | 0.18-0.23 | 0.15-0.35 | 0.3-0.6 | ≤0.030 | ≤0.035 |
JIS G4051 S20C mechanical properties:


Grade
Delivery State
T.S.
N/mm2
Min
Y.S.
N/mm2
Min
A,%
Min
Z,%
Min
Hardness,
(annealing or tempering) HB,max
Forging ratio
Grain Size
(level)
Nonmetal ratio
JIS G4051 S20C
Hot rolled, forged, or heat treatment
410
245
25
55
156
≥ 4:1
≥ 6
≤ 2.0
Katalor Industry can provide you many information for S20C, such as S20C steel chemical composition, S20C steel specification, S20C steel price and S20C professional service. If you have any need, please contact with us.