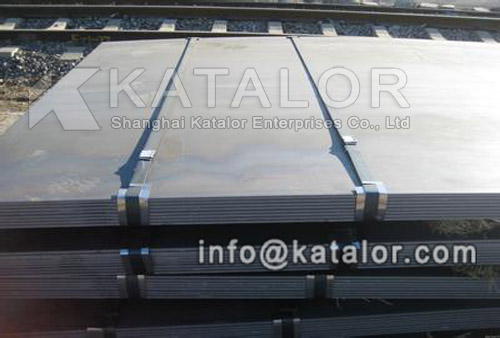 410S Stainless Steel is a non-hardening modification of Type 410. A small aluminum addition minimizes austenite formation at high temperatures, thereby restricting the alloy's ability to harden. The result is a soft, ductile condition when the material is rapidly cooled from above the critical temperature. This non-hardening characteristic also retards formation of hardening cracks when the steel is welded. The alloy is completely ferritic in the annealed condition.
Grade

C

Mn

Si

P

S

Cr

Ni

410S

0.08 max

1.00 max

1.00 max

0.04 max

0.03 max

min: 11.5

0.60 max

max: 14.5
410S Physical Properties:
Grade

Tensile Strength ksi

(MPa) min

Yield Strength 0.2% offset ksi

(MPa) min

Elongation

(% in 50mm) min

Hardness

(Rockwell B) MAX

410S

64.4 (444)

42 (290)

33

75
410S Weldability:
This ferritic class of stainless steels is generally considered to be weldable by the common fusion and resistance techniques. Special consideration is required to avoid brittle weld fractures during fabrication by minimizing discontinuities, maintaining low weld heat input, and occasionally warming the part somewhat before forming. This particular alloy is generally considered to have slightly poorer weldability than the most common alloy of the stainless class, Type 409. A major difference is addition of aluminum to control hardening, which results in the need for higher heat input to achieve penetration during arc welding. When a weld filler is required, AWS E/ER 309L or 430 filler material is most often specified.
410S Oxidation Resistance:
The oxidation resistance of 410S Stainless Steel good. It can be used up to 1300°F (705°C) in continuous service. Scaling becomes excessive above about 1500°F (811°C) in intermittent service.
【E-mail: service1@katalor.com】
【Web:www.katalor.com】
【TEL: 0086-21-61182423】
【Skype: becky li】
【Whatsapp:+8615538304508】