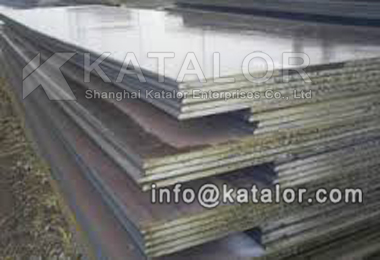 A537 Class 3 in the 150 ~ 250 ℃ tempering.
The purpose is to keep the quenching A537 Class 3 high hardness and wear resistance, reduce the quenching residual stress and the brittle.
Tempered martensite after tempering, refers to the quenching martensite in low temperature tempering of the organization. Mechanical properties: 58-64 HRC, high hardness and wear resistance.
Scope of application: mainly used in all kinds of high carbon steel tools and cutters, measuring tools, moulds, rolling bearing, carburizing and hardening the surface of the parts, etc.
Phone: 0086-18317160019
TEL: 0086-21-61182423
Fax: 0086-21-61182425
E-mail: info@katalor.com
Skype: shanghai.katalor
Address : Room 301,Unit 6,lane 2500,xiupu Road,Kangqiao Industrial Area,Pudong New District,Shanghai