As the famous steel supplier, Katalor offer our valued customers many kinds of steel plates which including high strength pipeline steel plates API 5L PSL1 X52. API X52 owned minimum yield strength at 359Mpa and tensile strength above 455Mpa.
The American Petroleum Institute specification API 5L covers seamless and welded steel line pipe. This is steel pipe for pipeline transportation systems in the petroleum and natural gas industries. API 5L is suitable for conveying gas, water, and oil.
API 5L X52 Pipe are provided with multiple end connections like non-Upset ends and External Upset Ends. ShangHai Katalor provides these api pipes with all mandatory non-destructive testing inclusive of eddy current tests, hydro testing.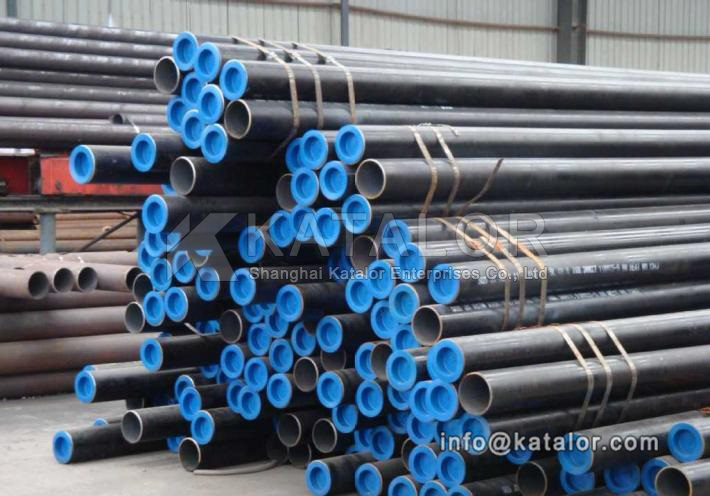 Mechanical property for API 5L PSL1 X52 Pipeline steel:

PSL 1 X52

Yield strength (≥Mpa)

Tensile strength (≥Mpa)

359

455
Chemical composition for API 5L PSL1 X52 Pipeline steel (Ladle Analysis Max%)
Main chemical elements composition of API 5L PSL1 X52

C

Mn

P

S

Other alloy elements contains

0.28

1.40

0.03

0.03
Katalor bring the largest selection of API 5L carbon steel tube and pipe products to market, including custom structural steel tubing and ASTM pipe products with specialty dimensions. With our immense range of sizes, we are confident we have the products you need.
TEL:0086-21-61182423
Fax :0086-21-61182425
E-mail:info@katalor.com
Phone:0086-18317160019