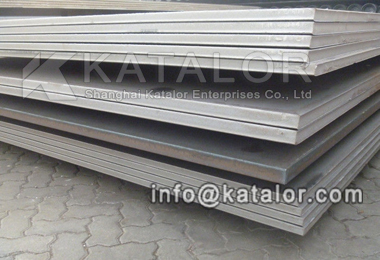 ASTM A36 is a U.S. standard carbon structural Board, the standard ASTM A36/a36m-03a is applied to the riveting of bridges and buildings, bolted joints and welded structures, as well as the general purpose of the structural steel quality of carbon steel, steel plate and steel bar.
A36 Chemical composition:
C: ≤0,
Si≤0,
Mn: ≤0 80-1,
P≤0 ,
S: ≤0.
cu≥0.20
A36 Mechanical properties:
Yield strength: ≥250.
Tensile strength: 400-550.
Elongation rate: ≥20.
A36 is produced in a wide variety of forms, including:
Plates
Pipe
Coil
Structural Shapes
Bars
Sheets
Angle iron
H iron
A36 Processing method:
A36 is readily welded by all welding processes. As a result, the most common welding methods for A36 are the cheapest and easiest: shielded metal arc welding (SMAW, or stick welding), gas metal arc welding (GMAW, or MIG welding), and oxyacetylene welding.