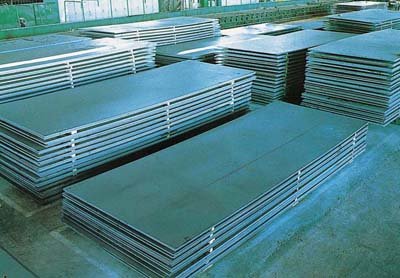 Shipbuilding steel material can be divided into two different parts according to it's tensile strength, that is general strength shipbuilding steel and high strength shipbuilding steel. General strength Shipbuilding steel plate is the common tensile strength steel, with it's good toughness properties, higher strength, shipbuilding steel can be used in the ship's hull structure .We keep large amounts of DNV A shipbuilding steel in stocks.
DNV A Steel Chemical Composition and Mechanical Property

DNV

Grade

DNV
GradeA

DNV
GradeB

DNV
GradeD

DNV
GradeE

ChemicalComposition%≤

C

0.21

0.21

0.21

0.18

Mn(≥)

2.5*C

0.80

0.60

0.70

P

0.035

0.035

0.035

0.035

S

0.035

0.035

0.035

0.035

Si

0.50

0.35

0.10-
0.35

0.10-
0.35

Al(acid)

0.035

0.035

0.035

0.035

YieldStrength(Mpa)

235

235

235

235

TensileStrength(Mpa)

400-520

400-520

400-520

400-520

ImpactingTest
temperature(℃)

20

0

-20

-40

Mark

NV/A

NV/B

NV/D
DNV A Shipbuilding Steel Specification
Grade:CCS,LR,GL,BV,ABS,DNV
Thickness:4~60mm
Width:1300~2600
Length:4000~12000
Meanwhile, the size can be customized.
Delivery Details of DNV A Steel
Delivery time : Promptly ( Stock) or 10-40 days (Production)
Stock : Available
MTC: Available
Payment Term : T/T or L/C At sight .
Packaging Details: Standard export seaworthy package by container or bulk Payment Detail:4~6 weeks after receiving the prepayment or L/C
Katalor enterprises will use our professional services, best quality and competitive price to fulfill each customers needs in DNV A Shipbuilding Steel .Besides. if you need any offer or if you want to know the price and any other information about DNV A Steel, please be free to contact us.
TEL:0086-21-61182423
Fax :0086-21-61182425
E-mail:info@katalor.com
Phone:0086-18317160019