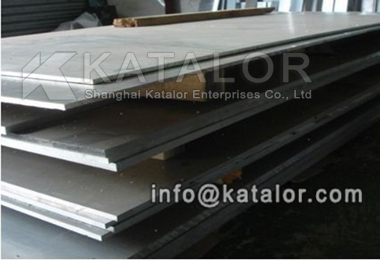 Is a kind of aisi 1010 low carbon alloy steel, the strength of steel is low, but can adjust the intensity by increasing or decreasing carbon content. 1010 is an ideal steel used in automobile industry, it is often used in the manufacture of car body, fenders and smaller parts, such as auto parts, etc
| | |
| --- | --- |
| Element | Content (%) |
| Iron, Fe | 99.18-9.62 % |
| Manganese, Mn | 0.30-0.60 % |
| Sulfur, S | ≤0.050 % |
| Phosphorous, P | ≤0.040 % |
| Carbon, C | 0.080-0.13 % |
| | | |
| --- | --- | --- |
| Properties | Metric | Imperial |
| Tensile strength | 365 MPa | 52900 psi |
| Yield strength (depending on temper) | 305 MPa | 44200 psi |
| Elastic modulus | 190-210 Gpa | 27557-30458 ksi |
| Bulk modulus (typical for steel) | 140 GPa | 20300 ksi |
| Shear modulus (typical for steel) | 80.0 GPa | 11600 ksi |
| Poisson's ratio | 0.27-0.30 | 0.27-0.30 |
| Elongation at break (in 50 mm) | 20% | 20% |
1010 Tempering and Annealing:
Tempering can be performed on AISI 1010 carbon steel, after hardening process is completed, at 316 to 593°C (600 to 1100°F). This depends upon the strength level that is required. When tempering isperformed at 538°C (1000 F), the tensile strength will be about 75 ksi.
A full anneal process can be performed for AISI 1010 carbon steel at 871 to 982°C (1600 to 1800°F), which is followed by slow cooling process in the furnace. A stress relief anneal process can alsobe done at 538°C (1000°F) and then gradually cooled. AISI 1010 carbon steel in the full annealed condition has a tensile strength of about 45 ksi.
Phone: 0086-18317160019
TEL: 0086-21-61182423
Fax: 0086-21-61182425
E-mail: info@katalor.com
Skype: shanghai.katalor
Address : Room 301,Unit 6,lane 2500,xiupu Road,Kangqiao Industrial Area,Pudong New District,Shanghai