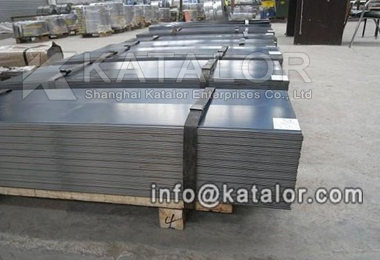 SS400 is a kind of marking method of Japanese steel material, it is a kind of judging standard, equivalent to domestic Q235 number steel. Foreign standard structural steel often by tensile strength to classify, such as SS400 (Japan is such a sign), Where 400 means that the minimum value of σb is 400MPa,ultra-high strength steel refers to σb≥1373 MPA steel.
Yield strength n/mm²
More than 245 (a<16mm)
More than 235 (16mm<a<40mm)
More than 215 (a>40mm)
a: Steel thickness
Tensile strength n/mm²
400~510
Definition of tensile strength:
During the tensile process of the specimen, the material is entered into the reinforcement stage after yielding stage, as the tensile transverse section size is significantly reduced, the specimen is subjected to the maximum force (FB) in the process before it is pulled, divided by the stress (σ) obtained by the original cross-sectional area (so) of the specimen, called the tensile strength or strength limit (σb), and the Unit is n/mm2 (MPA). It represents the maximum ability of metal materials to resist damage under tensile forces.
Katalor is SS400 supplier in China , we have more than ten years of business experience , and has a plurality of trade between countries , we offer good quality and low prices of stainless steel SS400, if you want to consult us , please contact us.