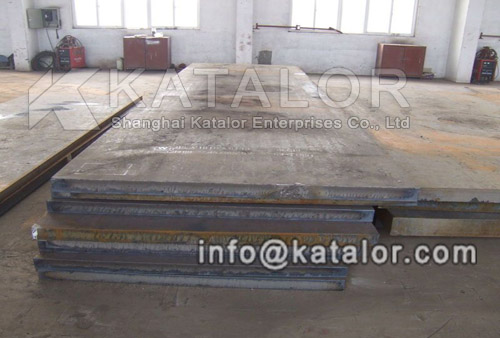 SS540 tempering in 500 ~ 650 ℃ or more.
The purpose is to make SS540 get strength, plasticity and toughness are better comprehensive mechanical properties.
SS540 tempered sorbite after tempering, the point at which the martensite tempered the formation of ferrite matrix distribution within the small globular carbide (including cementite) complex organization.
Mechanical properties: 25 ~ 35 HRC, good comprehensive mechanical properties.
Application: widely used in a variety of relatively important bearing structure, such as connecting rod, bolts, gears and shaft parts, etc.
Workpiece quenching and high temperature tempering composite heat treatment process is called conditioning. Conditioning for final heat treatment not only, also can make some precision parts or induction quenching heat treatment in advance.
Phone: 0086-18317160019
TEL: 0086-21-61182423
Fax: 0086-21-61182425
E-mail: info@katalor.com
Skype: shanghai.katalor
Address : Room 301,Unit 6,lane 2500,xiupu Road,Kangqiao Industrial Area,Pudong New District,Shanghai