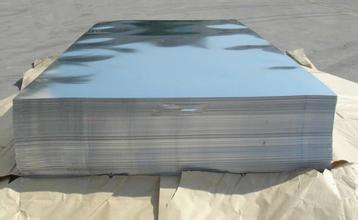 Din 17100 St33 is a kind steel grade of common carbon structural.Now Katalor can roll steel plate St33,angle steel St33,channel steel St33 and flat bar St33.For carbon steel plate St33,we can roll the thickness range from 2-650mm,and width from 1000-4200mm,length from 3000-18000mm.It is a wide range rolling in China.
Mechnical property for St33 Mild steel:
Thickness (mm)

St33

≤ 16

> 16 ≤ 40

> 40 ≤ 63

> 63 ≤ 80

> 80

Yield strength (≥Mpa)

185

175

175

175

175

< 3

≥ 3 ≤ 100

> 100

Tensile strength (Mpa)

310-540

≥ 290

≥ 290
Chemical composition for St33 Mild steel (Product Analysis Max%)
Main chemical elements composition of St33

Thickness(mm)

C

Si

Mn

P

S

N

T≤16

0.19

0.60

1.70

0.065

0.065

0.010

T>16

0.21
St33 steel plate Application:
St33 steel has the proper tensile strength, good toughness, plasticity, processing property, be rolled into steel plates, shaped steel and profile steel, which usually used to build workshop, bridge, vessels and so on .The delivery station usually are hot rolled, control rolled, or Normalized.
Katalor is a professional carbon and low alloy steel supplier, and we register Hundreds of thousands of tons of ex-stock source on our spot trade flat form. Shanghai Katalor Industry Co., Ltd Is specialized in the production of steel plate, steel pipe, steel bar, it is located in Shanghai, with advanced technology and services, if you need DIN 17100 ST33 steel, please give us a message.
TEL:0086-21-61182423
Fax :0086-21-61182425
E-mail:info@katalor.com
Skype:katalor
Phone:0086-18317160019