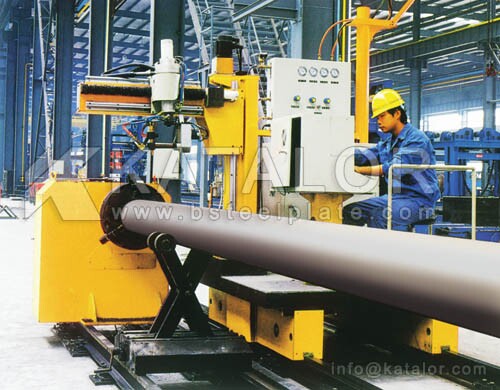 S355JR steel is a low carbon, high tensile strength structural steel which can be readily welded to other weldable steel. With its low carbon equivalent, it possesses good cold-forming properties. S symbol for Structural Steel
JR symbol 20 temperature impact test
EN10025 S355JR Steel Chemical Composition:
Grade
C% Max Thickness/in mm
Si% Max
Mn% Max
P% Max
S% Max
N% Max
Cu% Max
≤16
>16 ≤40
>40
EN10025 S355JR
0.27
0.27
0.27
0.60
1.70
0.045
0.045
0.014
0.60
EN10025 S355JR carbon steel mechanical properties:
Grade
Thickness mm
Yield Strength
Mpa
Tensile Strength
Mpa
EN10025 S355JR
≤16
355
470 to 630
S355JR Delivery Condition: Hot rolled, CR, Normalized, Quenched, Tempering, Q+T, N+T, TMCP, Z15, Z25, Z35
Delivery Time: 30-40days
Payment Item: 30% TT, or LC and TT.
Trade Terms: FOB, CFR, CIF
Heat Treatment: Hot Rolled, CR, Normalized, Quenched, Tempering, TMCP, Electroslag Remelting Technology, etc.
Steel Services: Cutting, Painting, Pretreatment, and The third party inspection in DNV, BV, LR, ABS, SGS ,etc and others in super thick ship steel plate.
Katalor is a professional EN10025 S355JR carbon steel plate manufacturer and supplier,if you need S355JR steel,contact us,we will offer you a competitive price!