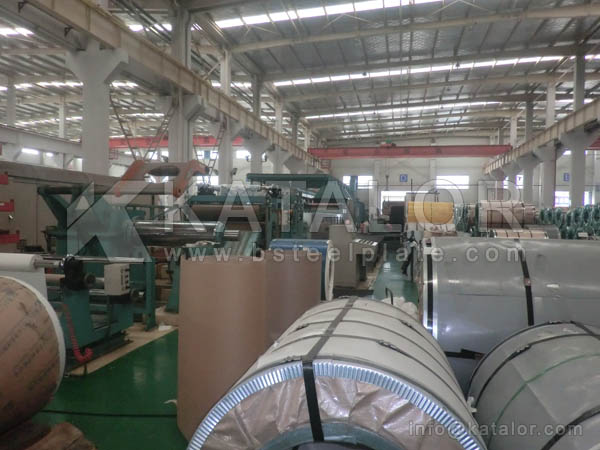 EN10025-2 is Standard Specification for Structural Steel, for general structural purposes.
S355J2 structural steel specification in the following:
S355 – a structural grade steel with a minimum yield strength of 355 N/mm²
EN10025 S355 steel is often used in the most demanding environments such as the offshore industry S355, S355JR, S355J2, S355J2+N steel in plate, round bar, flat bar and blocks.
S355 steel is a low carbon steel whose specifications offer high yield strength. The average minimum yield for S355 steel is 355 N/mm² giving its name: S355.
S symbol for Structural Steel JR symbol 20 temperature impact test J0 symbol 0 temperature impact test J2 symbol -20 temperature impact test
S355J2 steel Chemical Composition:
Grade
C% Max Thickness/in mm
Si% Max
Mn% Max
P% Max
S% Max
N% Max
Cu% Max
≤16
>16 ≤40
>40
EN10025 S355J2
0.23
0.23
0.24
0.60
1.70
0.035
0.035
-
0.60
EN10025 S355J2 steel Mechanical Properties:
Grade
Thickness mm
Yield Strength
Mpa
Tensile Strength
Mpa
EN10025 S355J2
≤16
355
470 to 630
Shanghai katalor enterprises co.,ltd,is the S355J2 steel supplier,if you need S355J2 steel and want to know more about S355J2 structural steel,such asS355J2 steel equivalent,S355J2 steel dimension,contact us!